Pierce Pepin Cooperative Services and its subsidiary, SwiftCurrent Connect, provide multiple options for you, the consumer, to help make bill payment as easy as possible. As a cooperative, Pierce Pepin Cooperative Services (PPCS) and SwiftCurrent Connect set rates to cover the actual cost of delivering utilities to your home, farm, or business, and we are transparent about these actual costs and your utility use on your billing statements.  
No matter which payment method you choose, be cautious when entering your bank account information for your bill payment. Entering the wrong account or routing number may result in additional charges from your bank and PPCS, just like they would for non-sufficient funds. Double-check your information before clicking submit.
We know information is powerful, and we want to help you take control of the utilities you use and the money you pay for them.   If you have any questions regarding your bill, contact our member relations team.
Click on the image below for an explanation of the elements that make up your electric bill.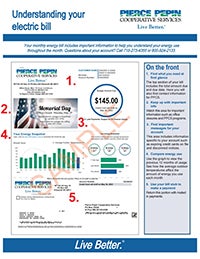 View, pay, and manage all your utility accounts online using SmartHub, available on our website or through your App store for tablets and smart phones.  It's convenient, free, and simple to use. Electric members can sign up for Paperless Billing and receive a one-time $5 credit and a monthly $1 credit on their energy bill.  Plus, it helps conserve our natural resources.  
Review our Electronic Communications Terms & Conditions prior to signing up for SmartHub.

First time users: provide your last name or business name, e-mail address and account number from your bill to set up a username (e-mail address) and password

Pay by debit/credit card, electronic check or automatic withdrawal from your bank account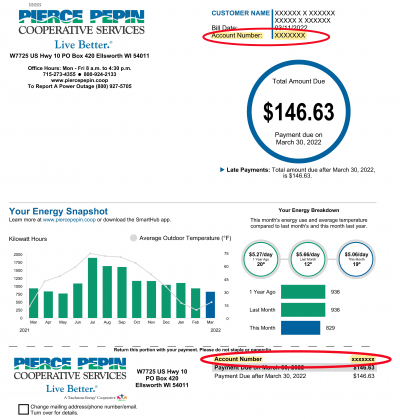 For your convenience, PPCS and SwiftCurrent Connect accept payments for utility, internet, and voice accounts by phone through an automated phone system. This option is free and available 24/7.
Dial 866-999-8451 and follow the voice prompts.  Beginning March 7, 2023, the Pay-by-Phone number will be 855-939-3842.

Pay by credit card or automatic withdrawal from your bank account.
Pay Now - Fast One-Time Utility Bill Payment - No Registration Required
Pay Now provides an online payment alternative to SmartHub
Easy online bill payment, no registration required to login
Streamlines the quick payment process, use your utility account number and last name or company name to access your account for payment
If a match is found, the Pay Now Account Screen will be displayed with details of amount due
If a match is not found, you will receive an error message
Pay the total amount due or change the Pay Amount field to make a partial payment
No stored payment information, credit card or checking account information entered each time a payment is made
Simply click on the hyperlink below
The Automatic Payment Plan program is available for both PPCS members and SwiftCurrent Connect customers. With this program, your payment will be automatically withdrawn from your designated checking/savings account or credit/debit card on or about the due date indicated on your monthly bill. For additional information, read our Automatic Payment Plan FAQ's. Enroll in Automatic Payment in SmartHub, or complete the authorization form below and mail it to PO Box 420, Ellsworth, WI 54011.  PPCS members receive a $1 credit on their monthly energy bill for participating in Automatic Payment Plan using a checking or savings account.
ACH Authorization Form
Note:  The $1 credit is not available for automatic payment using a credit card or SwiftCurrent Connect bill payment.
A night depository is available for your paying convenience 24/7. The depository is located on the northwest side of our office building at the intersection of Highways10 and 63 just west of Ellsworth, WI.
PPCS and SwiftCurrent Connect accept VISA®, MasterCard®, American Express® and Discover®.
Automatic payment by credit card is available with proper authorization from the cardholder.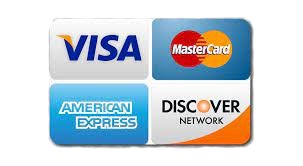 Your energy bill doesn't have to have big monthly ups and downs.  Take the guesswork out by signing up for our Even Pay program, available to qualifying PPCS members.  Even Pay gives you uniform monthly payments on your energy account(s). The Even Pay amount is based on your average energy use during the previous 12 months. You will receive a monthly statement showing your actual energy consumption and the amount due under the Even Pay program. The average Even Pay amount is reviewed at the end of April. Your Even Pay amount will be recalculated if your account reflects a large credit or debit. 
Energy use for the previous 12-month period will be used to calculate the Even Pay amount.
All account balances must be current.
No more than three (3) late payments over the previous 12-month period.
No NSF checks were submitted over the previous 12-month period.
Member must keep his/her Even Pay account current.  If a member is overdue more than one month's Even Pay amount, PPCS may remove the account from the Even Pay program, and any balance will be due immediately.
To enroll:  Log into SmartHub and select Even Pay Program from the Billing & Payments menu, or call us at 800-924-2133. 
Increase your peace of mind by signing up for our Automatic Payment program.  Payment may be made by credit card or through direct withdrawal from any bank account.  Plus, receive a $1 credit on your monthly energy bill if you sign up for Automatic Payment with your bank account. 
One of the listed benefits of the UnitedHealthcare Ucard is the ability to pay utility bills.

To pay eligible utilities with UCard benefits, customers must call the UnitedHealthcare member services number on the back of their UCard to request payment of their utility bill. Any approved payments will be processed by UnitedHealthcare and sent to eligible utilities on your behalf.

Payments made toward utility expenses using UCard benefits may take several days to be received by PPCS. Please allow up to 2 weeks for PPCS to receive any payments made using UCard benefits.

For more information about this benefit, please call the number on the back of your UnitedHealthcare UCard.