This innovative program allows you to take more control over your electric usage:
Control - No due dates; choose when and how often you purchase electricity
Convenience - Several payment options and account balance notification methods available 
Savings - Manage your own usage; avoid late fees, deposits, or other collection costs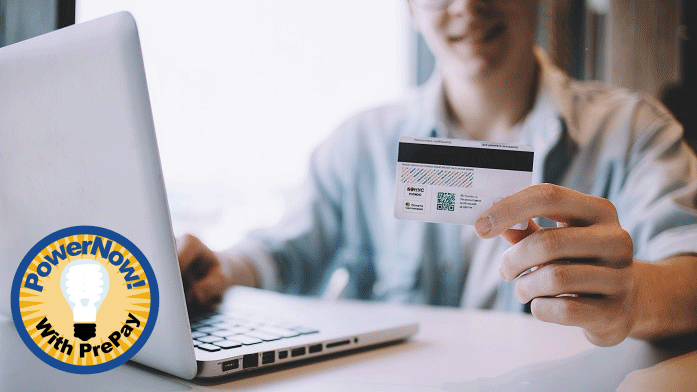 PowerNow! with Prepay program puts you in the driver's seat for purchasing electricity.  PowerNow! with Prepay is like filling your car or truck with gasoline.  You monitor the fuel level and decide when you should re-fill.  Adding money to your account allows you to "refuel".  You simply pay for your electricity before it is used. 
Purchase electricity when it is convenient for you – anytime, anywhere.

Your meter is read (or estimated) daily and the previous day's usage is deducted from your available balance. 

Low balance notifications are sent automatically through email, text message, phone, etc.

PowerNow! with Prepay accounts still receive a monthly billing statement from PPCS.

If your balance reaches zero, power is automatically disconnected until the account has a positive balance again. 
Additional information is listed in our PowerNow! with Prepay Frequently Asked Questions.
Contact us to speak with a representative.

A PowerNow! with Prepay Service Agreement will need to be read and signed.

An Application for Electric Service & Co-Op Membership will need to be completed and signed if we do not have one on file for your service location.

If you have a security deposit on the account, it will be applied in full to the PowerNow! with Prepay accounts receivable balance and then credit your account. Any remaining balance will be refunded when service is terminated.

Any accounts receivable balance, energy used that has not been billed and a minimum initial purchase of $25 must be paid in full on the activation date of PowerNow! with Prepay.

The minimum requirement for all future purchases is $10.