PPCS' service territory is divided into nine voting districts, each with an elected representative on the Board of Directors (see district map). Each director is a member of the cooperative and is elected by the members at the Annual Meeting to serve a three year term, with a term limit of 12 years. In turn, the Board hires the President and Chief Executive Officer (CEO) who is responsible for overseeing the day-to-day operation of the business.  Through the National Rural Electrical Cooperative Association (NRECA), cooperative directors have access to three levels of education to help them understand their roles and responsibilities.  Learn more about how the co-op works.
Roger Wiff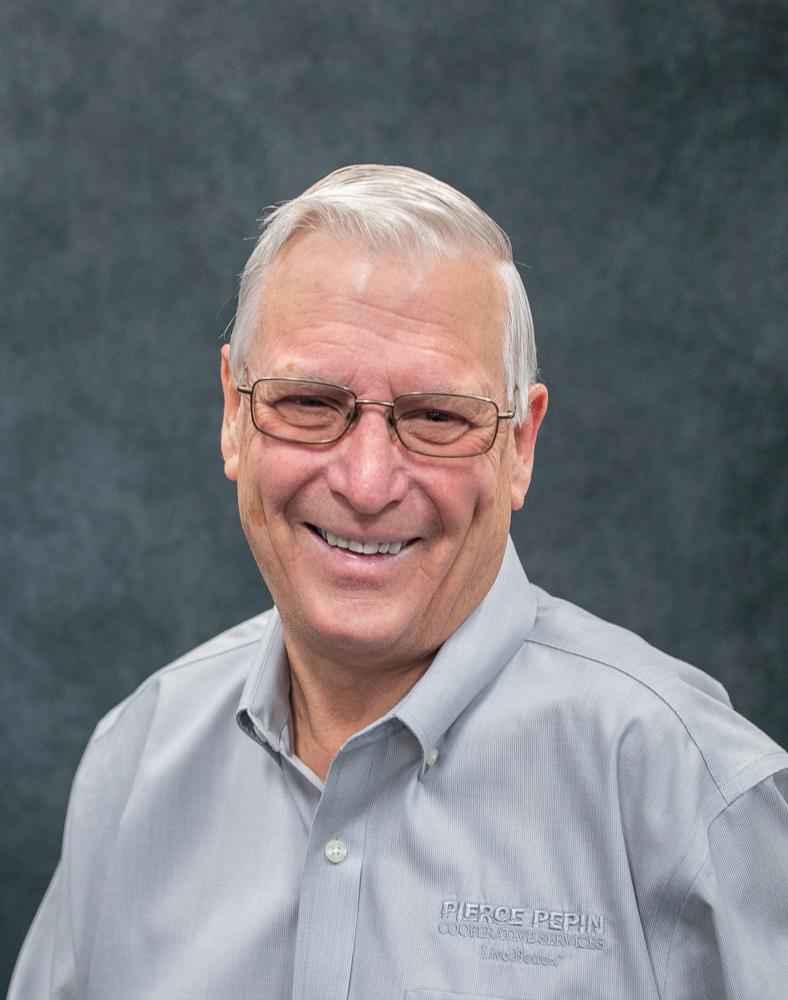 Roger Wiff - District 7
Elected to the board in 2012, Roger Wiff is in his third term as a director and chairman of the board. He is a small business owner in trucking, based out of Spring Valley, Wisconsin. Wiff's experience includes the Farm Bureau, Pierce County Economic Development Corporation, River Falls United Methodist Church – Wesley Foundation, as well as years on the PPCS board. He contributes his expertise as a small business owner along with financials, human resources, and operations experience. When it comes to decision making, Wiff asks first – how the decision affects the members and secondly, how it affects the mission of the cooperative. His continued education, experience, and ability to collaborate effectively to solve problems are strengths that Roger carries as a director. Roger and his wife live in Spring Valley.
Brian Bergseng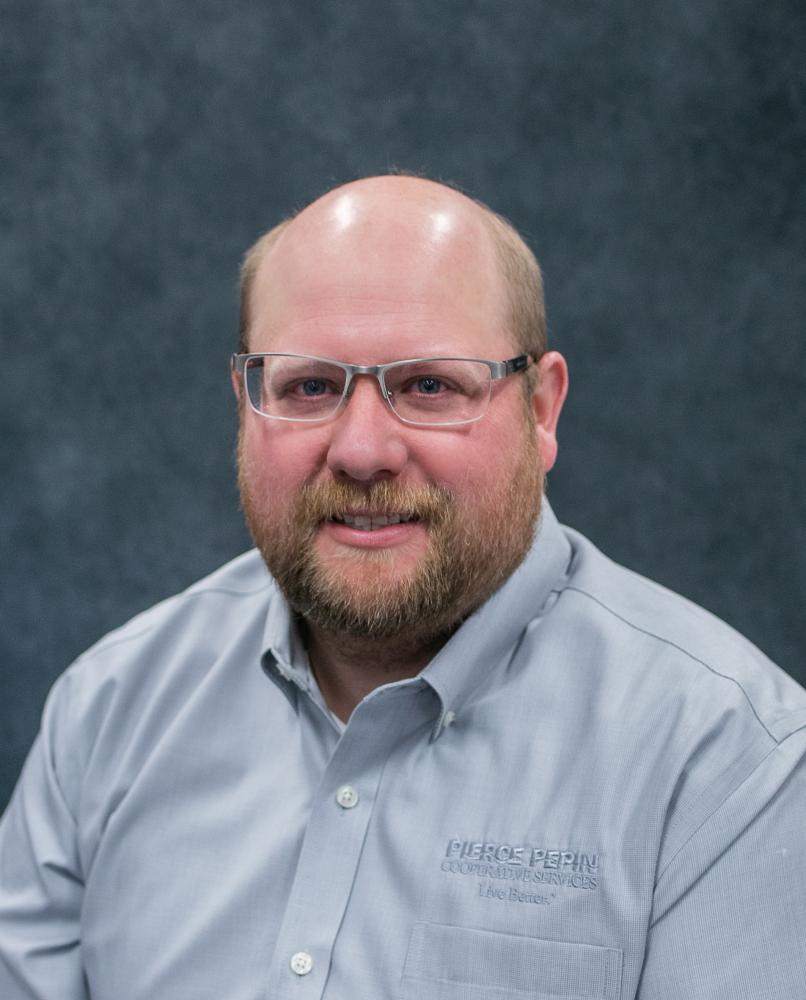 Brian Bergseng - District 8
Brian Bergseng was elected to the board in 2015 and is in his second term as a director and serves as vice-chairman of the board. He is the owner of Bergseng Family Farms, LLC, in River Falls. Bergseng has a Bachelor of Science in Agriculture Business with an emphasis in Engineering from the University of Wisconsin – River Falls. He also has been a delegate for Dairy Farmers of America (DFA) and AgSource. He believes it is important to serve the community he lives in and to provide reliable electricity to our members. Brian and his family live outside of River Falls.
Ginny Huber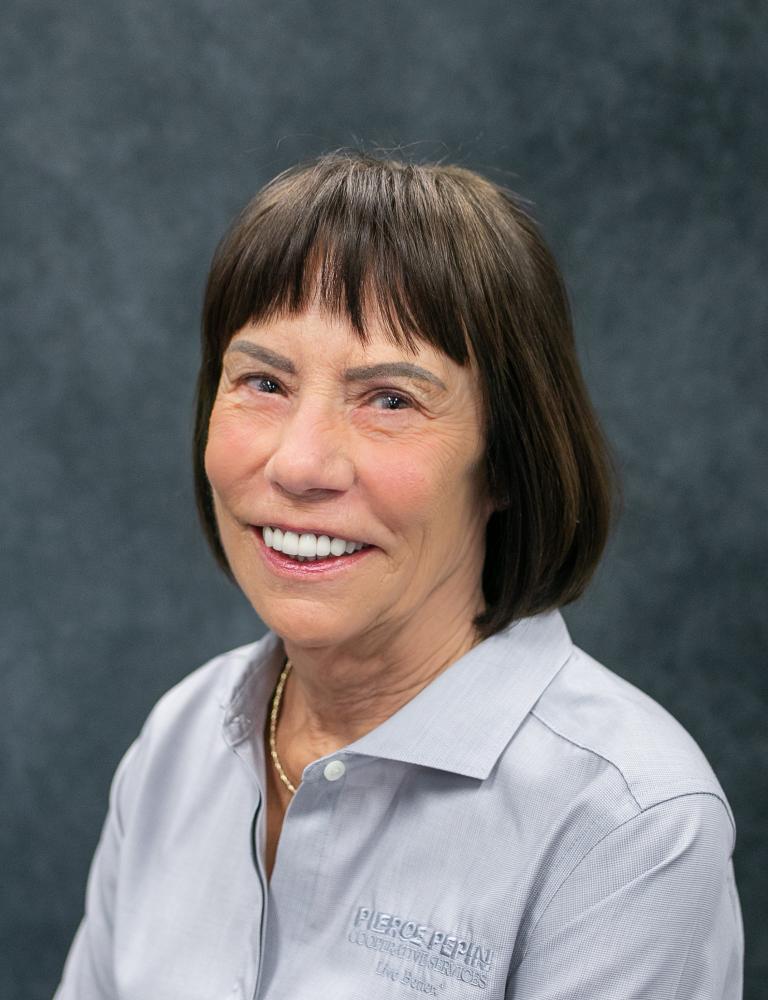 Ginny Huber - Treasurer District 6
Ginny Huber was elected to the board in 2014 and is in her third term as a director and serves as secretary of the board. She retired from 3M as a national sales manager. Huber has served on town, business, and school boards. She has a Bachelor of Science in Business from Cardinal Stritch University and was a recipient of the 3M Marketing Professionalism Recognition Award. Ginny Huber is an advocate for the cooperative model and is committed to her offering of knowledge and experience to PPCS.  Ginny and her husband live between Prescott and Ellsworth.
Gerald Drier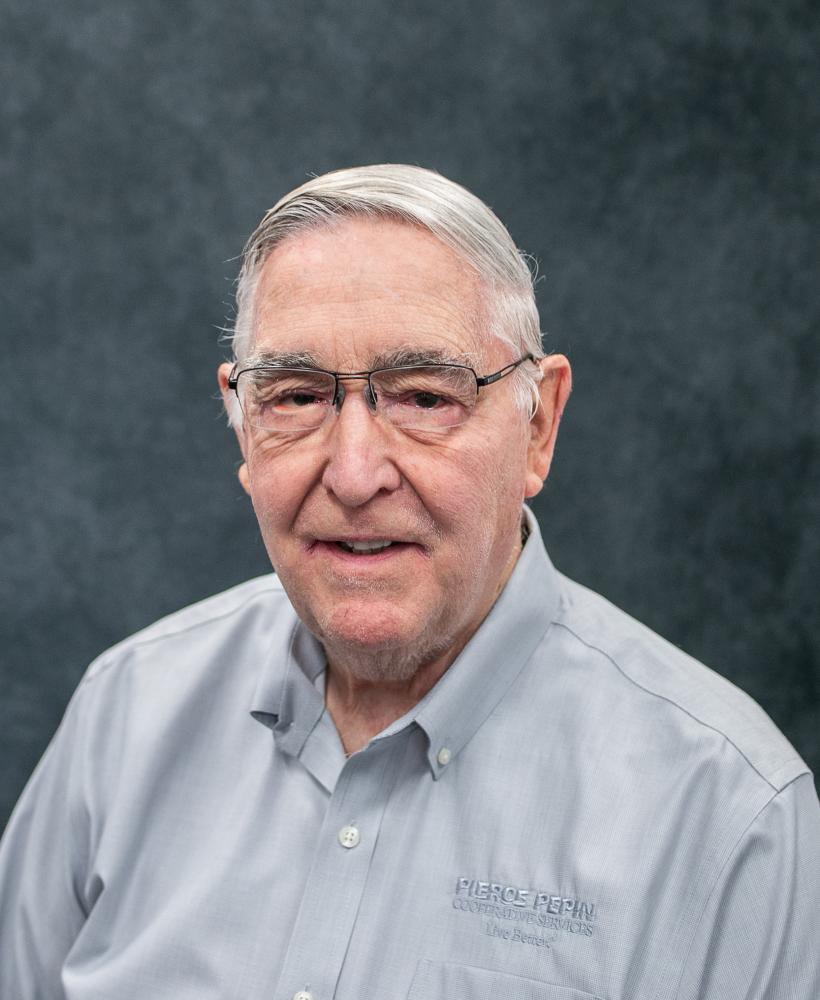 Gerald Drier - District 1
Gerald Drier was elected to the board in 2013 and is in his third term as a director. A retired mechanical engineer, Drier earned his Mechanical Engineering degree from the University of Wisconsin – Madison.   He has worked over 33 years in university facilities coordinating major campus projects involving utility and energy systems. His education and work experience has provided Drier with extensive knowledge in utility distribution systems, energy pricing, budgeting, contract bidding, and more. Jerry is proud to contribute and help PPCS provide safe, dependable, and economical service to its members. Jerry and his wife live in Arkansaw.
Edward Hass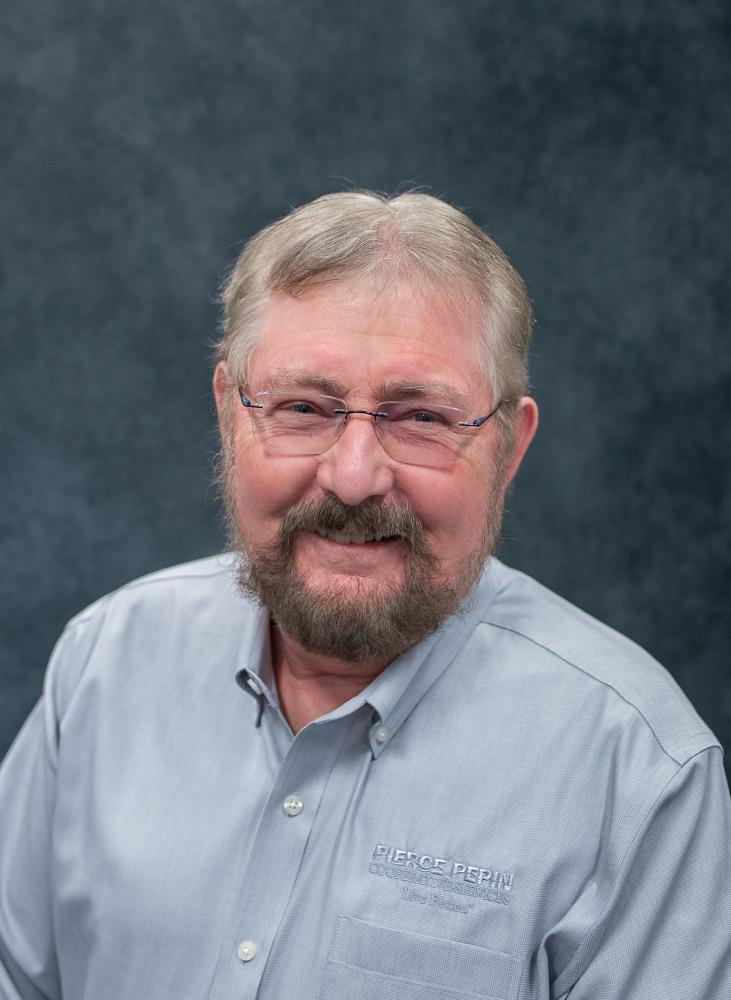 Edward Hass - District 2
Elected to the board in 2013, Edward Hass is in his third term as a director. He retired after 31 years as the UW-Extension Resource Agent for Pierce County. Hass has served on electric and farm cooperative boards, as well as non-profit organizations on the local and state level. Through leadership positions, he has been responsible for managing budgets and achieving goals with the most efficient and effective use of members' investments. He has gained knowledge from education and training programs provided by state and national electric cooperative organizations and provides PPCS valuable information for emerging member needs in an often-changing environment. Hass believes participatory governance is essential, so decisions are made collectively and in the best interest of current and future members. Ed and his wife live outside of Ellsworth.
Brian Berg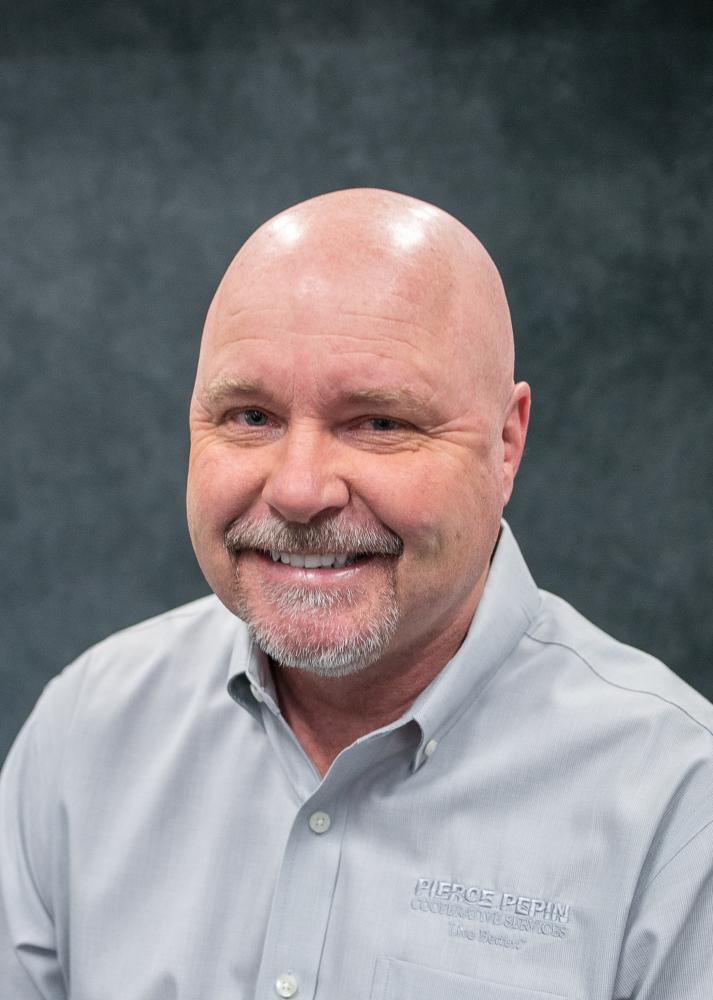 Brian Berg - District 3
Brian Berg was elected to the board in 2013 and is in his third term as a director. Berg farms outside of Ellsworth, Wisconsin. With operating his own farm for over 30 years, Berg understands how to make decisions today that can be sustainable in the future. He has experience on multiple boards including Trempealeau Holstein Breeders, Pierce-Pepin Holstein Breeders, and Ellsworth Cooperative Creamery. Brian backs member-owned cooperatives and cares that the members have a voice in the way the business is run through a democratic process. Brian's passion for the utility industry is demonstrated through his interest in renewables and electric vehicles.
John Parkes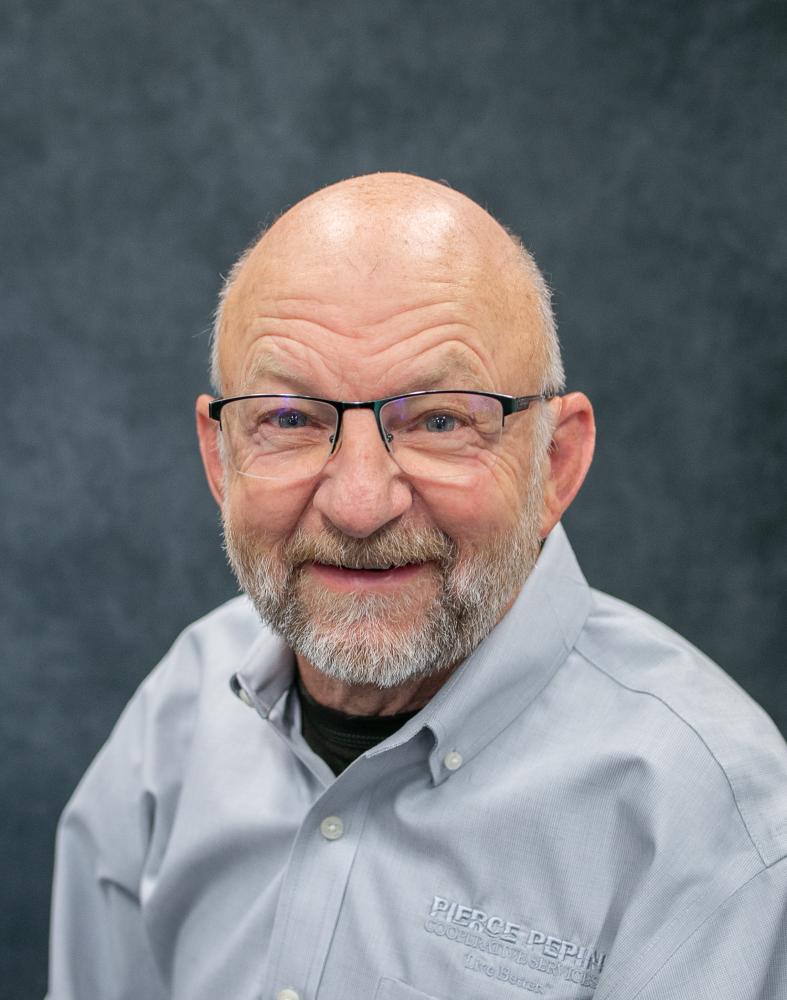 John Parkes - District 4
John Parkes was elected to the board in 2023 and is in his first term as a director. His experience includes serving as executive director of Goodhue County Habitat for Humanity from 2016 until 2020, working as a trained energy auditor from 2009 until 2013, and previously as a residential home builder. Parkes lives with his wife in the Beldenville area.
Ann Young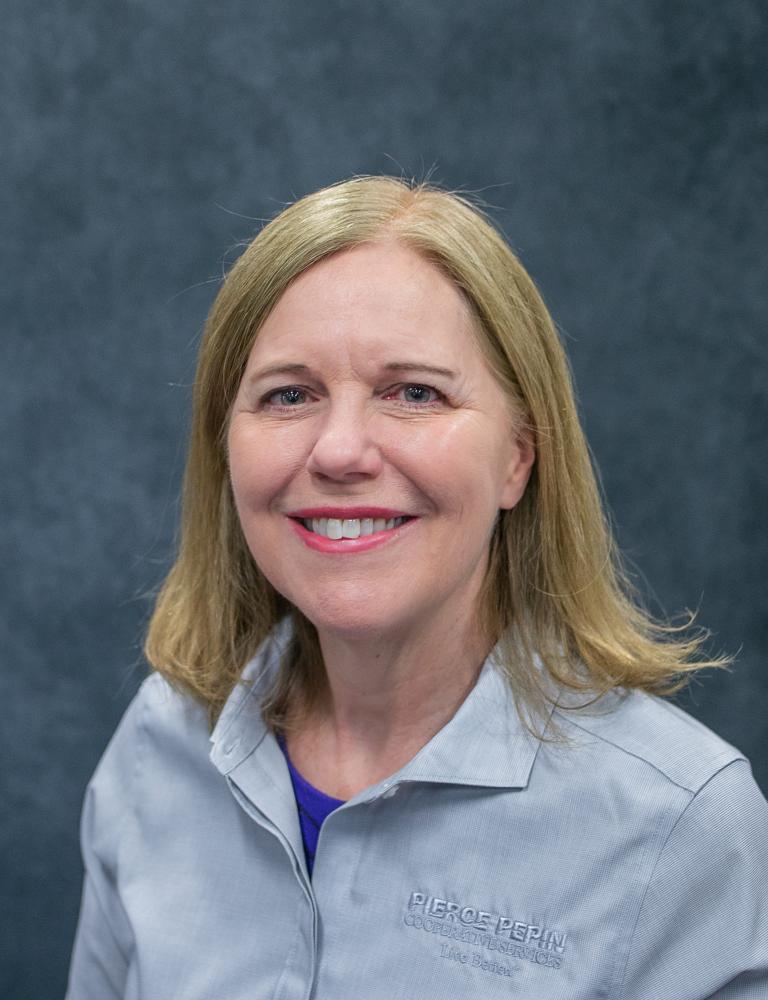 Ann Young - District 5
Ann Young was elected to the board in 2019 for a one-year term as a result of a board vacancy.  She is in her second full term. She is a financial consultant for Salo, LLC, where she provides financial expertise to a variety of companies.  For a large part of her career, she worked for CHS where she held a variety of finance and accounting roles. Her experience with CHS taught her the importance of the seven cooperative principles, the intricacies of member ownership, and the benefits of a strong system. Ann Young is committed to representing the needs of all members and promises to continue to ensure a strong and vibrant future for PPCS. Ann and her husband live outside of Ellsworth.
Daniel Reis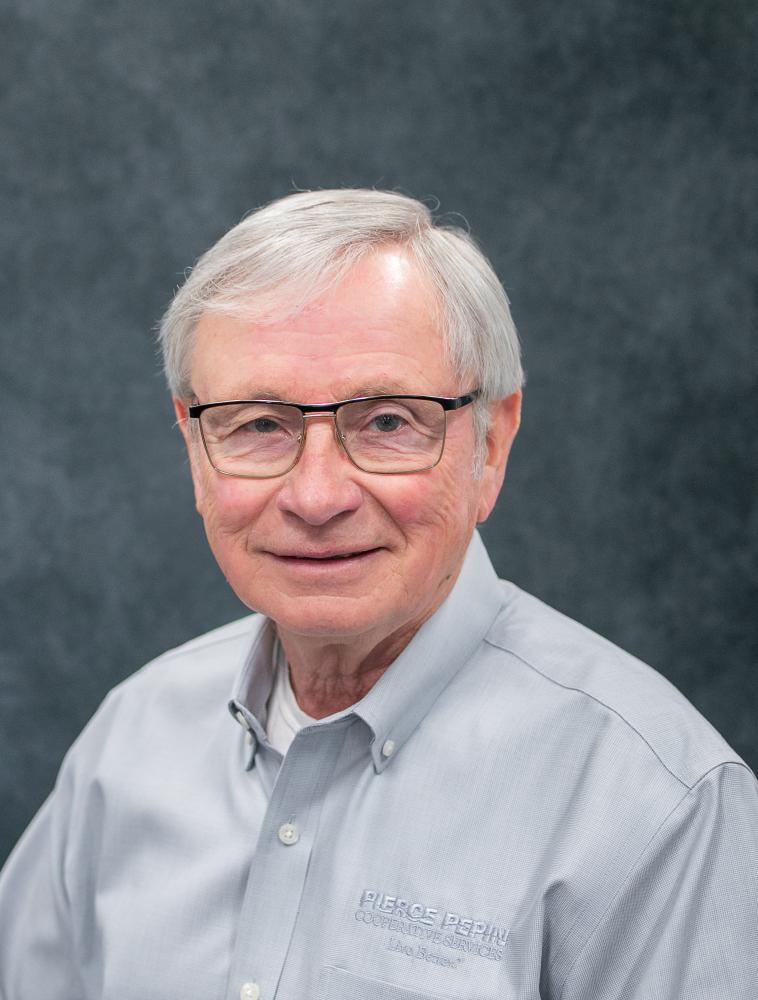 Daniel Reis - District 9
Daniel Reis was elected to the board in 2015 and is in his second term as a director. He is retired from farming and as a vocational education instructor of 32 years. Reis has served on numerous county committees including Parks, Fair, Building, Human Services, Finance and Personnel, and Courthouse Security. Reis gained experience with securing grants and the starting of youth apprenticeship programs during his years as an agriculture education and industrial technology instructor, local vocational education coordinator and school-to-work coordinator for the St. Croix Valley S-T-W Consortium. Dan is passionate about supporting our youth and helping them find career paths especially those in the trades. Dan brings exceptional education and experience to PPCS that is beneficial for PPCS members and the community. Dan lives just outside of River Falls.