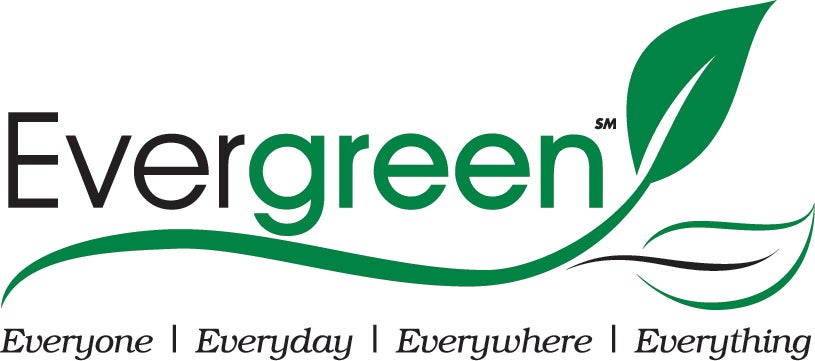 You have a choice for the future … and it's renewable
Evergreen is a voluntary renewable energy (green power) program available to your home, farm or business through PPCS, your local Touchstone Energy Cooperative. PPCS is a member-cooperative of Dairyland Power Cooperative.  Dairyland Power has renewable resources throughout its territory (see DPC renewables map).
Evergreen is for those who want to support renewable energy and are willing to help pay for the extra costs associated with its production. In addition to your normal monthly electric bill, you volunteer to pay a small, additional charge each month to offset the additional cost it takes to support renewable energy generation.
Your investment in Evergreen results in the generation of renewable energy beyond state requirements. Evergreen renewable energy comes from the wind and waste-to-energy sources such as landfill gas and livestock manure. We purchase energy produced from highly efficient wind turbines. Waste from landfills and livestock confinements is converted to bio-gas that is used to generate renewable electricity.
Evergreen offers four ways to participate:
Evergreen Everyone:  Members can support renewable energy in increments of 100-killowatt-hour (kWh) blocks for just $1 per block per month ($0.01 per kWh).
Evergreen Everyday:  Members can enroll in a storage strategy for their electric water heater to help keep their water hot with renewable energy.
Evergreen Everywhere:  Members can charge an electric vehicle during off-peak hours with renewable energy.
Evergreen Everything:  Through Evergreen Everything, members can choose to have 100 percent of their electricity use generated by renewable energy in 100 kWh blocks.  Blocks will fluctuate depending on the energy used each month.
By participating in Evergreen, you are investing in the future of the environment for your children and grandchildren. As our investment in renewable energy generation increases, it helps us conserve our fossil fuel resources such as coal and natural gas for the future.
Your purchase of one 100-kilowatt hour (kWh) block of Evergreen renewable energy for just $1.00 each month for one year has the same environmental benefit (CO2 reduction) as planting one-half acre of trees or not driving a car 2,400 miles. (source: EPA)
Read more about Dairyland's diverse renewable energy portfolio at Dairyland Power.